[tfg_social_share]
Inaugural TED-Style Forum on Emerging Health Issues & Innovative Solutions
SHEELAH MUHAMMAD, Deputy Director, Inner-City Muslim Action Network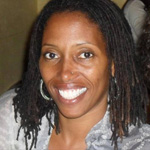 Food, Race, Place & Health: A Social Justice Lens
Healthy, affordable food is a basic human right. However, for many communities, healthy food is not affordable or even available. Residents are forced to rely on fast-food restaurants, corner stores, liquor stores and bodegas where they only find processed, nutrient-poor foods high in sugars, fats and calories. As a result, some of the highest rates of diet-related illnesses like diabetes, heart disease and obesity are prevalent in these communities. How does social, racial and environmental injustice affect health and healthy food access? How can we address food access and the underlying structures of inequity?
MUNZOOR SHAIKH, Population Health & Wellness Practice Leader, West Monroe Partners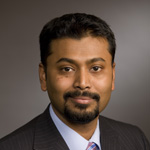 Population Health and Worksite Wellness
About every 10 years, a new business fad emerges that promises to save millions. Is Worksite Wellness another fad that has promised much but few have gained any benefits? The return on investment (ROI) is claimed to be $3 or $4 for every $1 invested. How real is this ROI? What can healthcare professionals and non-healthcare professionals do to make a real impact towards population health and wellness?
SAMIA HAMDAN Registered Dietitian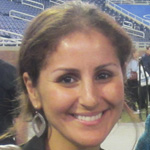 From Person to Policy: How Nutrition Has Taken Center Stage

Obesity is a widespread, serious and costly problem in the United States. For the first time, the current generation of children is not expected to live longer than their parents. We make decisions daily that impact our health through the foods we eat. But are we equipped to make the best choices? New legislation to improve the nutritional status of Americans is now front and center. Learn about the new policies and programs, how they impact your community, and how they can help you make healthier choices.
ASIF KHAN, Founder & CEO, CareMerge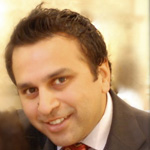 Simplifying care coordination and transitions for the Aging Population

Aging is a global challenge. In the U.S., about 30,000 people will reach the age of 65 every week for the next 20 years. Additionally, another 30 million people will be required to have insurance by 2014. Currently, we are not equipped to meet this huge demand of healthcare services with an equal supply of physicians and nurses. Come and learn how this gap can be filled.
Email:  contact@amhp.us                                                                             
Website:  www.amhp.us
Co-Sponsored by UIC-Muslim Health Professionals
Date/Time
Date(s) - 04/03/2013
6:30 pm - 9:00 pm
Location
Gerald Moss Auditorium, 934 South Wolcott Street, Chicago, IL